Take Charge of
Your Car Loan
+ One Enquiry, Multiple Options
+ Loans For All Credit Types
+ $0 Down Options, 24hr Approvals
We will find you the best options across the banks
and 20+ non bank lenders
The smart way
to finance your next car
Car Buying Options
From Dealership, Private to Private, Vehicle Auctions, Car Sales Websites, Other
Car Finance Options
Secure & Unsecure Car Loans, Fixed & Variable Loans, Business or Personal Use,  Used or New Car & All Lease Types
Car Loan Amounts
$5,000 to $1m+
Test Drive Your Financing
Calculate your monthly repayment amount
*Calculator Disclaimer: This loan repayment / calculator simulation is not an offer and has no legal effect on any contracts entered into by you 'the client', this simulation and the resulting calculations 'DO NOT CONSTITUTE A LOAN APPLICATION or OFFER'. It is a rough guide only for ease in simulation and does not take into account fees associated with the loan offer provided by the Finance provider. All interest rates displayed 'are guides ONLY', repayments as a result of this simulation have no legal offering, other benefits are based on a personalised application, credit worthiness and other assumptions do apply.
Loan Eligibility & Documents
 Are you eligible for a car loan?
To apply with Direct Loans Australia, you must:
Have a current and valid driver's licence?
Continuously employed for the last 6 months
Documentation needed for your loan?
100-point ID is needed and consists of a combination of the following
Current Australian Passport
Valid Australian Driver's licence
Current bank statement, confirming your name
Current payslip no older than 60 days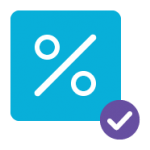 Get the right options – We provide the very best possible options for your finance needs
At Direct Loans Australia we partner with Australia's leading brands in automotive finance.
Our loan experts can instantly provide you with the best options available for your needs.
Get the right features – We ensure the right features of the loan to suite you
End to end service to incorporate all the loan features you want plus many you may not know about.
Save more by understanding lesser-known features such as daily balanced accounts, seasonal payments, establishment and account keeping fees.
Learn how to fund insurance requirements plus more.
Get the right terms – We will negotiate for the terms and conditions that are favourable to you
Flexibility with repayment frequency, to ensure it suites your monthly budget.
Interest rates, that are fixed for the duration of your account.
Set your loan period up to 7 years subject to lending criteria.
Need some help? Below are some common questions. If you can't find your question or just need some help, call us on 1300 38 00 08
Why don't you advertise rates?
We have access to market leading rates across all of Australia's leading brands in automotive finance. We don't believe in advertising the lowest rate to only then tell a borrower they may not qualify for it. We do provide full disclosure of rates available to each enquirer based on their particular background and circumstances.
In most situations, we are able to provide the lowest or most competitive rate attached with the best features and terms.
Are there any restrictions with your car loans?
Different lenders definitely have different restrictions, guidelines and features that can be frustrating. There is nothing more irritating than having strict criteria on what you can or cannot purchase.
At Direct Loans Australia we are able to provide you with options to meet your requirements and give you better buying power.
Buy privately, from dealerships, auctions, websites or any other car sales option.
How can Direct Loans Australia save me money?
Our car loan specialist are product experts and can quickly help you find savings that go beyond rate – by providing you with detail on little known features that can have a big impact on your bottom line.
There is no obligation in speaking with one of our experts and they can help you increase your loan savings, buying power or possibly both.
How long does it take to get approved and funded?
We have options to provide full approval and funding generally within 24hrs. The speed of approval is largely based on how quick you can provide the necessary documentation. In most cases, documents required include your most recent payslip, Medicare card and driver's licence that constitutes your 100 point ID verification.
Am I able to purchase a vehicle privately?
Absolutely, private sale vehicles are one of our strongest features. We can provide you with a secured car loan or unsecured personal loan to meet your specific needs.